My personal custom handcrafted esoteric audio system.
Thursday, February 19th, 2015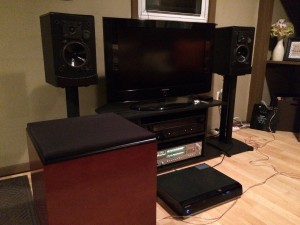 Breaking in my custom handbuilt amplifier and subwoofer tonight.  The sound is so elegant and detailed it brought out the flaws in my source: aka Apple downloads and Pandora.  I had to get out the CD player to really let this system shine.
---