Rearview Safety Camera for Local Towing Company
Sunday, May 15th, 2016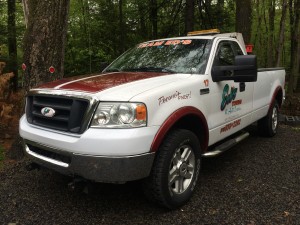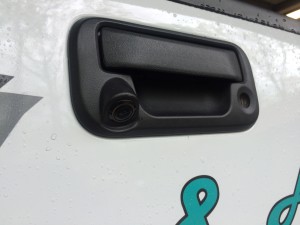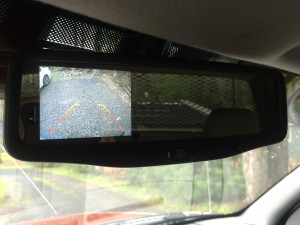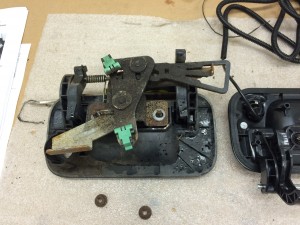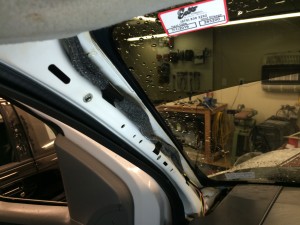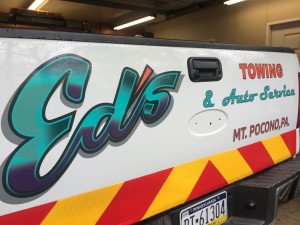 Ed's Towing in Mt. Pocono, PA has some of the nicest and safest trucks on the road.  I've installed multiple safety cameras on many of their trucks.  This latest edition to their fleet was no exception.  After the truck got back from the body shop with a new paint and graphics scheme, it was off to Blossom Installations for a rear safety camera install.
I chose a Brandmotion rearview camera and mirror for this Ford F150.  Brandmotion products are of OEM quality and fit giving my client years of dependable use.  A nice upgrade to the factory mirror was the self dimming mode making night time driving less fatiguing and safer.  A 3.5″ screen shows the view from the rear camera.
I opted to use a custom Ford tailgate handle camera.  This offers my clients three major advantages over a cheaper license plate camera.  1. Placing the camera in the handle ensures it won't get damaged by being stepped on while the truck is in service.  2. It places the camera at the optimum location for displaying what is behind the vehicle.  3. Ascetically this camera matches the original design perfectly.
Big thanks to Ed's Towing & Auto Service of Mt. Pocono, PA for keeping their trucks looking Sharp and Safe!  10-4
---